Vitamin Water: Flavour Creator
We wanted to empower Vitamin Water's creative class fan base through the creation of their own unique flavour. We created a mobile first online tool kit that would allow their Facebook fan base to create their own combinations of flavours, vitamin pack, label name / colour and pattern.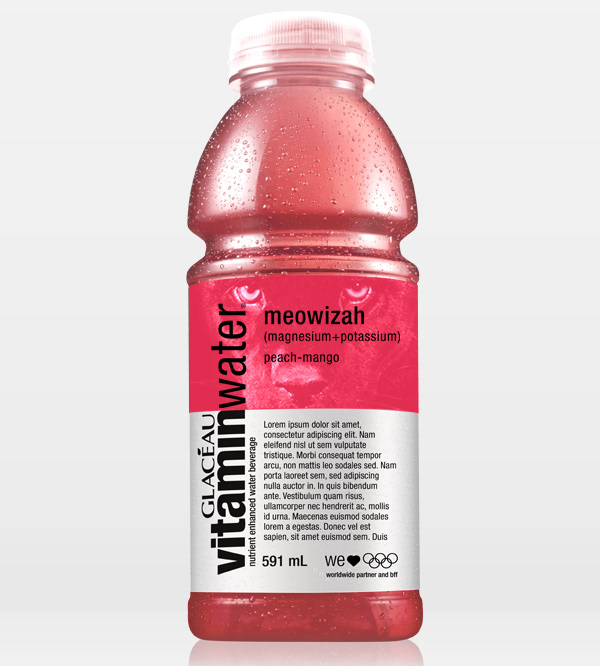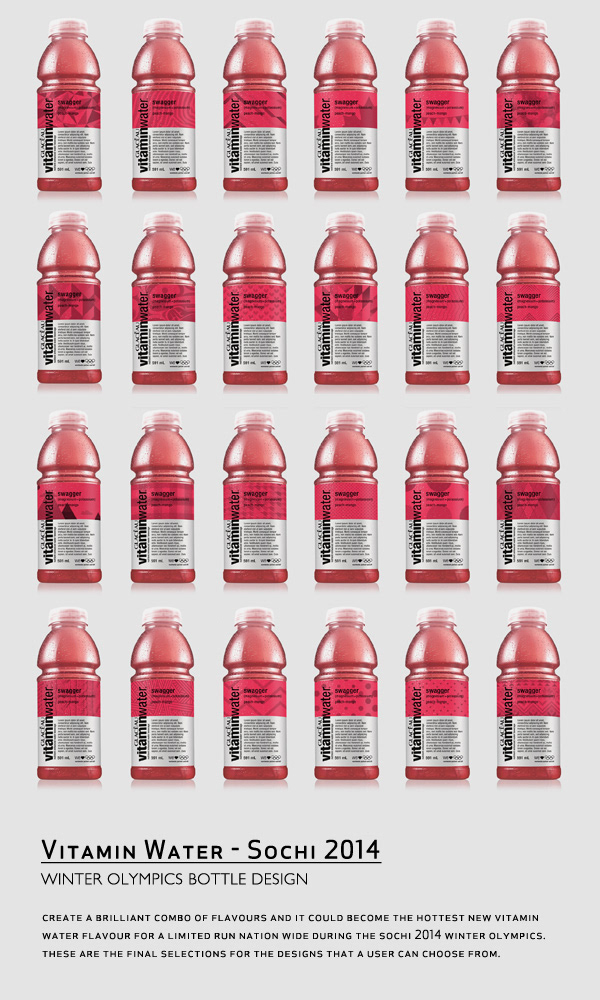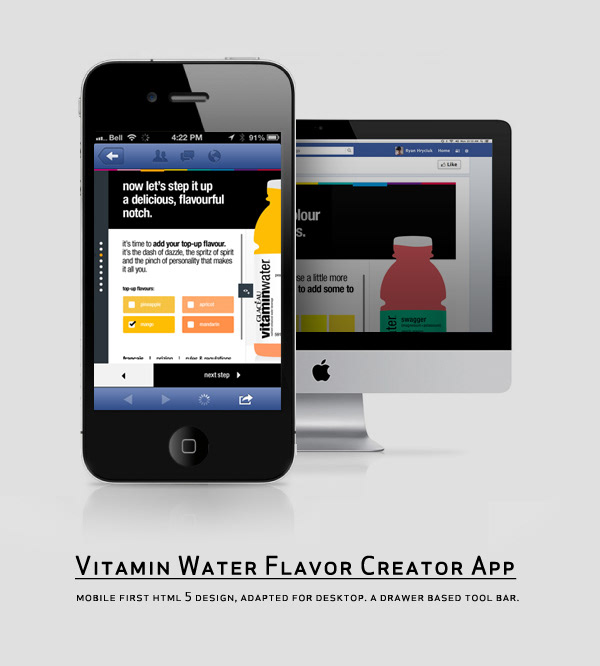 Bottle design, UX design.